MACC-Compilersuite Demonstrator
No registration.
Free of charge.
Without obligation.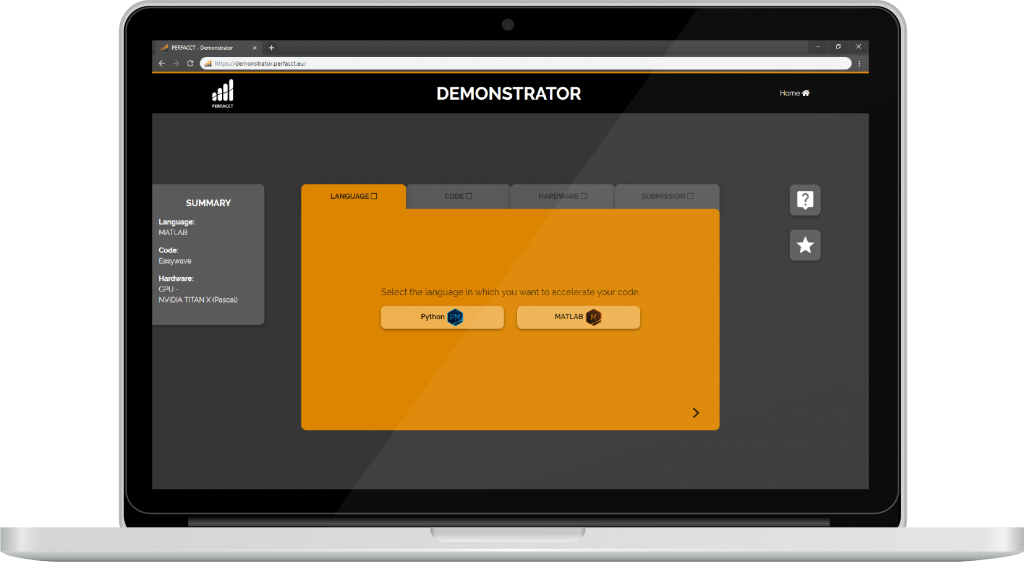 MATLAB and Python support
The MACC-Compilersuite with its two frontends MatMACC and PyMACC supports both MATLAB and Python code.
Use our provided code examples to calculate realistic simulations. Each prebuilt example represents a different Use Case.
All selected configurations will be calculated in real-time on our provided Hardware. Choose between GPUs and CPUs with up to 20 threads.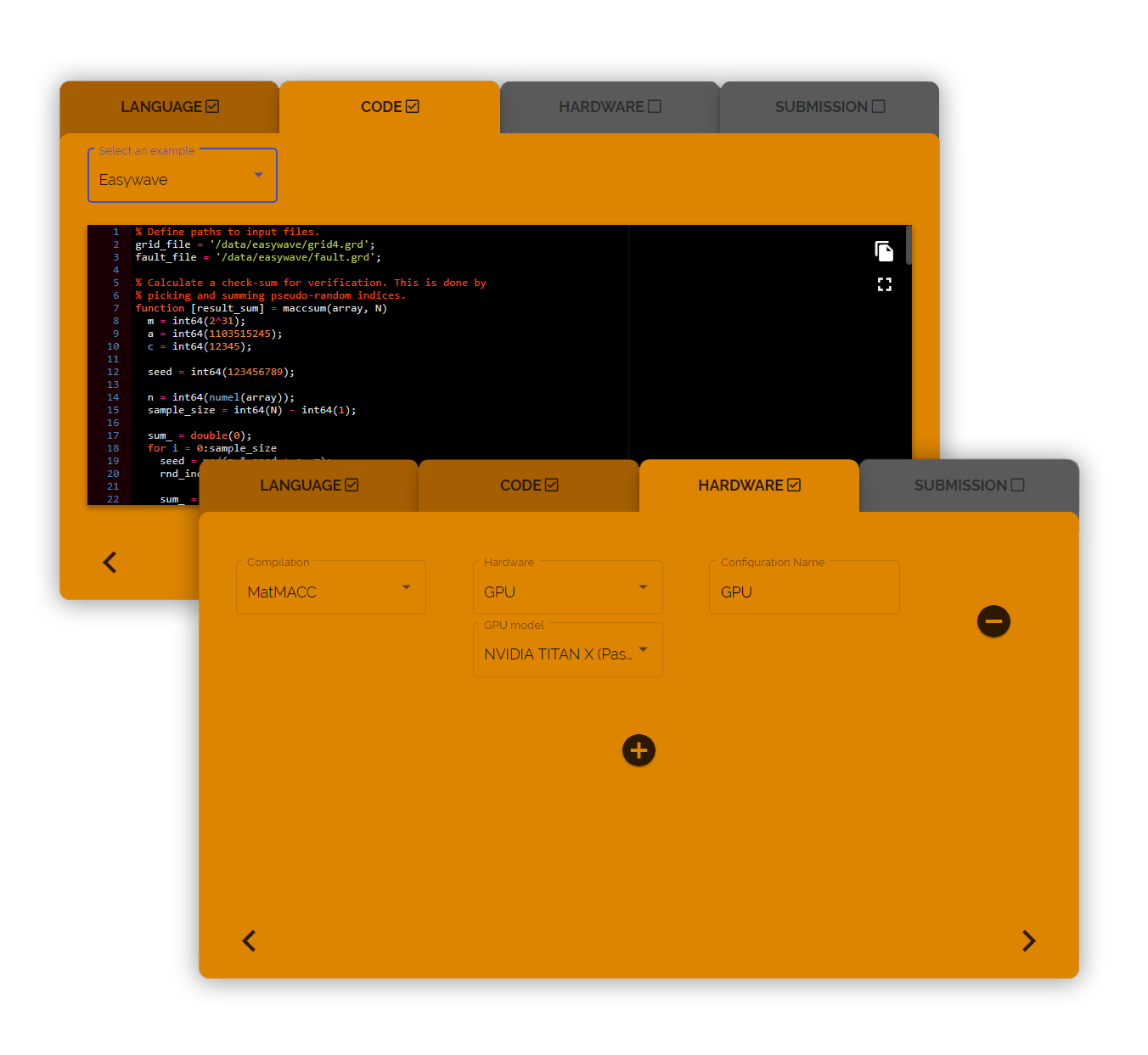 For an easy start use our guided tour.
You can help to improve the demonstrator. After testing the demonstrator please give us feedback by using the feedback form.
Before using the Demonstrator, please make sure you have read the Terms & Conditions and Privacy Policy carefully. With any use of the demonstrator you agree to it.